THEM PESKY KIDS... bottom-line... brings you Feel Good Arena Rock, REAL ROCK, Everytime, in any setting from clubs to festivals. TPK brings the Rock Show experience from leading regional bands "Touched", "Hericane Alice", Scream Parade" and "Warp Drive", to national act "Blackfoot". Everything here is huge from Vocals, Guitars, Bass and Monster Drums with a Rock Show Stage Production that brings the Real Rock Party to you!!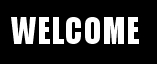 Them Pesky Kids "Impromptu" tribute to Minnesota's own PRINCE. 

(Show date: 4-22-16)

Song written and recorded by TPK "When Love Runs Cold". 

MORE new originals coming soon in 2021!