THEM PESKY KIDS  brings you feel good arena rock in any setting from clubs to festivals.  The "KIDS" bring years of rocking from the leading regional bands "Touched" and "Warp Drive" to the international touring act "Blackfoot".  Everything here is huge from vocals, guitars, bass and monster drums to high end stage production.   

A good time coming from "THEM PESKY KIDS" will keep your motor running all day!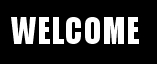 * MORE DATES WILL BE ADDED, PLEASE CHECK 

    OUR SHOW PAGE FOR  FUTURE DATES

5-20        St. Croix Casino - Turtle Lake, WI

5-21        The Red Carpet - St. Cloud, MN

6-3          Neisen's - Burnsville, MN

6-4          Reggie's Brewhouse - Owatonna, 

                 MN

6-10        Treasure Island Casino - Welch, MN

6-11        Treasure Island Casino - Welch, MN

6-25        Wadena County Fair - Wadena, MN

7-8          Jeffers Fireman's Dance - Jeffers, 

                 MN

7-9          Arizona's  - Shakopee, MN

7-13        Waseca County Fair - Waseca, MN

7-22        Moondance Jam - Walker, MN

Them Pesky Kids "Impromptu" tribute to one of the greats, Minnesota's own PRINCE.  

(June 7th 1958 - April 21 2016)

Show date: 4-22-16